Aaron Wang, M.D., PhD
Ophthalmologist in Pittsburgh, PA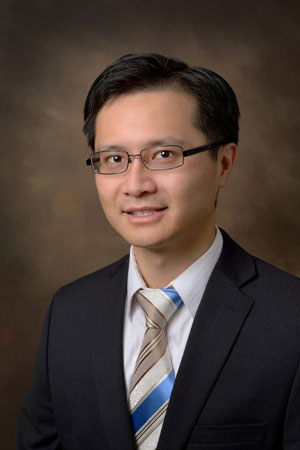 Aaron Wang, M.D., PhD
Aaron Wang MD, PhD, is a board certified ophthalmologist who joined Glaucoma Cataract Consultants in 2017. He graduated Summa Cum Laude from the University of California, San Diego (UCSD) with a BS in Bioengineering. He then completed both his MD and PhD degrees at Stanford University School of Medicine. His PhD was in Bioengineering with a focus on medical device development. His training continued with ophthalmology residency at the Wilmer Eye Institute at Johns Hopkins Hospital, and a cornea fellowship at the Shiley Eye Institute at UCSD. He has been honored with numerous awards, including multiple teaching awards and the Heed Ophthalmic Fellowship.
Dr. Wang's clinical and surgical expertise is in cornea and cataract. He sees patients with dry eyes, Fuchs' dystrophy, and keratoconus. He specializes in corneal transplantation (full thickness PKP, and partial thickness DSAEK/DMEK/DALK), complex cataract surgeries (traumatic cataracts, lens dislocation, pseudoexfoliation), premium lenses (torics, multifocals), and minimally invasive glaucoma surgeries (MIGS). He enjoys taking time with patients, answering all questions, and making patients feel comfortable with potential surgery.
Dr. Wang is on staff at UPMC, St. Clair Hospital, Mon Valley Hospital, and Highlands Hospital. He is a member of the Pittsburgh Ophthalmology Society, the American Academy of Ophthalmology, and the Society of Heed Fellows.
Dr. Wang enjoys spending time with his wife and children and playing tennis in his free time.