Nisha Dhawlikar, M.D.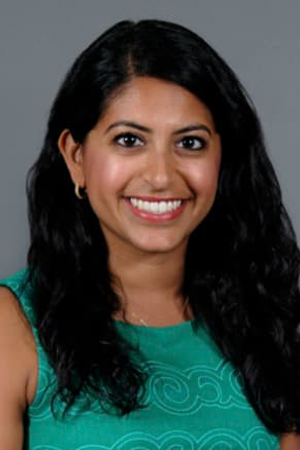 Nisha Dhawlikar MD, MPH joined Glaucoma Cataract Consultants in October of 2023. She was raised in Holmdel, NJ. She graduated with honors from Boston University with a Bachelor's degree in Biology and a Minor in Public Health. She then completed medical school at Rutgers Robert Wood Johnson Medical School and concurrently obtained a Master's in Public Health from Johns Hopkins Bloomberg School of Public Health. She completed her ophthalmology residency at Tufts Medical Center in Boston, MA, after which she completed a fellowship in Cornea, External Disease, and Refractive Surgery at the New York Eye and Ear Infirmary of Mount Sinai.
Dr. Dhawlikar's clinical and surgical expertise is in cataracts and corneal diseases such as Fuchs' dystrophy and keratoconus. She performs complex cataract surgeries and refractive cataract surgery including toric and premium lenses. She also performs partial and full-thickness cornea transplantation surgery including Descemet stripping endothelial keratoplasty (DSEK), Descemet membrane endothelial keratoplasty (DMEK), and penetrating keratoplasty (PKP). As a skilled cataract and cornea surgeon, she feels privileged to be able to help restore vision, improving the quality of life of her patients.
In her free time, Dr. Dhawlikar enjoys playing tennis, running, traveling, and spending time with her family and friends.