James P. Mondzelewski, M.D.
Cataract Surgeon in Pittsburgh, PA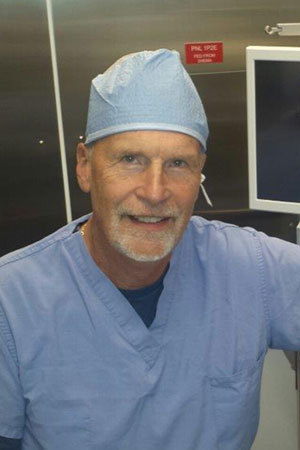 James P. Mondzelewski, M.D.
President and Founder
Director of Cataract Surgery
Dr. Mondzelewski is originally from Ohio, where he attended the University of Dayton and received a Bachelor of Science degree in Physics. He graduated magna cum laude and went on to achieve a Masters of Science Degree in Physics at Ohio State University in 1970. He was then employed at Bell Telephone Laboratories (now Lucent Technologies) for two years. He attended the Ohio State School of Medicine and received his medical degree in 1973. His post-graduate training took him to the University of Virginia Hospital, Charlottesville, for a medical internship and subsequent employment as an emergency room physician at Lynchburg General Hospital in Lynchburg, Virginia. Dr. Mondzelewski's residency in ophthalmology was performed at the University of Pittsburgh School of Medicine, Eye and Ear Hospital, Pittsburgh, PA, where he also completed a Glaucoma Fellowship in 1980.
Dr. Mondzelewski is a board-certified ophthalmologist and serves as an Assistant Clinical Professor at the University of Pittsburgh School of Medicine. He is currently on the medical staff at the Eye and Ear Hospital and St. Clair Memorial Hospital, and Mon Valley Hospital. He is also on the consulting medical staff at the Canonsburg General Hospital, Canonsburg, PA; Frick Hospital, Mt. Pleasant, PA; and Highlands Hospital, Connellsville, PA.
Dr. Mondzelewski is a member of the Alpha Sigma Tau Honorary Society and Landacre Honorary Research Society. He is a current member of the Allegheny County Medical Society, Pennsylvania Medical Society, American Medical Association, Pittsburgh Ophthalmological Society, Pennsylvania Ophthalmological Society, and is a fellow of the American Academy of Ophthalmology.
Dr. Mondzelewski founded Glaucoma-Cataract Consultants, Inc. in 1988, and expanded the practice to four offices that serve the greater Pittsburgh area, the Mon Valley, and Westmoreland County. He currently provides care in the fields of cataract and glaucoma and is one of the premier cataract surgeons in the region. Dr. Mondzelewski was one of the first surgeons in the country to utilize current techniques in small incision, sutureless, patchless cataract surgery. He also continues to follow complex glaucoma cases requiring subspecialty medical and surgical care.