Angela Gauthier, M.D.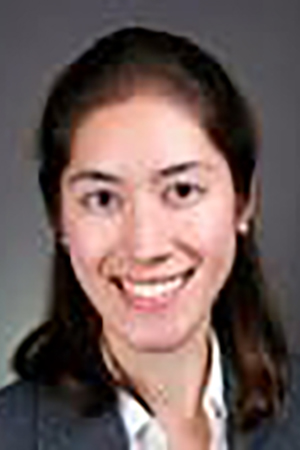 Angela Gauthier, M.D.
Gauthier Bio for Glaucoma-Cataract Consultants
Angela Gauthier, MD joined Glaucoma-Cataract Consultants in 2023. She grew up in Maryland and graduated Summa Cum Laude from Dartmouth College with an AB in Neuroscience. She went on to receive her medical degree from the Yale School of Medicine. Afterwards, she trained as an ophthalmology resident at The Johns Hopkins Wilmer Eye Institute, where she also completed a Cornea and External Disease fellowship.
Throughout her training, Dr. Gauthier developed a passion for diagnosing and treating conditions related to the lens and cornea, including cataracts, refractive errors, Fuchs dystrophy, and keratoconus. She provides LASIK, PRK, cataract surgery with standard and premium lenses, IOL exchanges, and iris/scleral fixated lenses. She also has extensive experience with the latest surgical techniques for corneal transplantation, including endothelial keratoplasty (DMEK/DSAEK) and full-thickness PKP.
Dr. Gauthier is committed to providing the highest level of care to her patients. She is dedicated to staying up-to-date with the latest advancements in ophthalmology and continuously refining her skills to ensure the best possible outcomes.
Dr. Gauthier is on staff at the St. Clair Hospital, Mon Valley Hospital, and Highlands Hospital. She is a member of the American Academy of Ophthalmology, the Cornea Society, and the Society of Heed Fellows.
Outside of work, Dr. Gauthier enjoys spending time with her husband, writing fiction, singing a cappella, and playing piano.